Restaurant Belair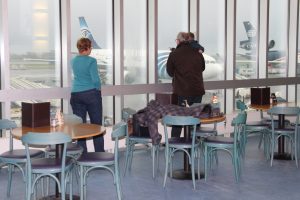 At restaurant Belair (passenger building, 1st floor), you can enjoy a warm or cold drinks, choose between an array of warm or cold snacks or have a nice meal.
At the same time, you have a splendid view on the runway.
For more information, please contact restaurant Belair (Tel +32 (0)59 708 858) or consult www.belair.be
Grand Café Horizon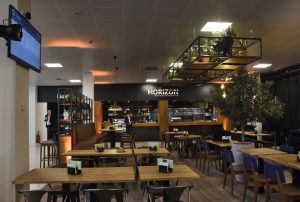 Grand Café Restaurant de Horizon is located in the terminal of Ostend-Bruges International Airport. Whilst waiting for your flight to depart, you can come here to enjoy a cup of coffee, a lovely lunch or dinner.
In a rush? Why not choose something from our 'Grab & Fly'?
For more information: http://www.dehorizonoostende.be/en/
RUNWAY 26=08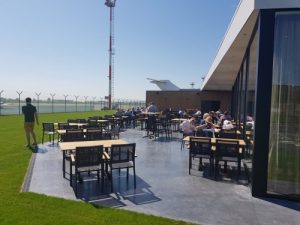 New restaurant along the runway of Ostend-Bruges Airport. A homely environment, a surprising menu and a unique panorama view. Indulge your taste buds and give your eyes a living! Whether you have lunch, dinner, parties or meetings, Restaurant Runway 26 = 08 guarantees enjoyment. From every corner of our restaurant you have a beautiful view of the runway of Ostend-Bruges airport. You can almost touch the planes!
More information: https://runway2608.be/home